A unit that is interactive has something unique, it may or may not have a bounce area, and may not be a traditional bounce house. There is generally an internal activity or activities for children to engage in. This may be "stations" or an obstacle section.
Rock and Roll Wrecking Ball $325
This incredibly fun game allows one person to prove they've got what it takes as they dodge the balls pushed at them by their friends.
This unit is always a huge hit for any event. Can you last 2 minutes on the wrecking ball?
Gun Smoke Shooting Gallery $325
Ready? Aim. Fire! Dart gums with velcro to hit the targets. 30 feet long so lots of people can play at one time. A festival and school favorite.
20 x 20 feet of fun! This interactive play unit is a unique and fun addition to any party or community event!
Get ready to battle it out. The one who wins is the one who knocks the other off their pedestal! Recommended ages: 10+
Ages 3-10
The harder you run the harder you get pulled back but the goal is to be the one who makes it the farthest. Recommended 10 +

Our unit is Green and orange :)
A video of a bungee run (this is not ours)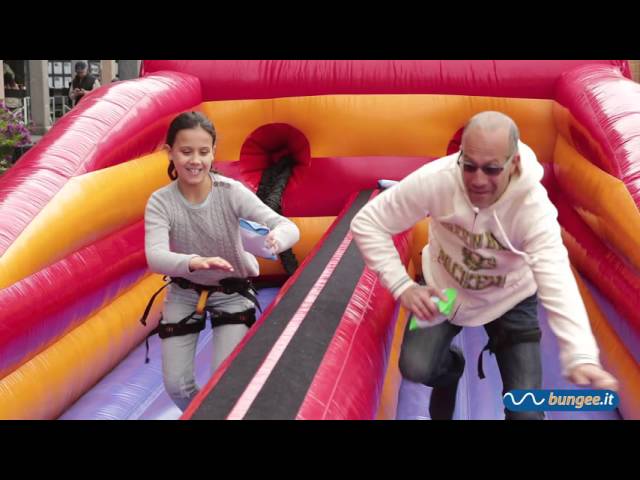 Gladiator Joust In Action (not our video)
/